"FINDING SCONIERS" Wins Documentary Competition
The New Albany-Plain Township Historical Society has shared the journey of member Pamela Whitelock as she worked with the Defense POW/MIA Accounting Agency (DPAA) for ten years to recover her uncle, Lt. Ewart T. Sconiers. Sconiers was a WWII B-17 bombardier who earned the Distinguished Service Cross for heroism during an air attack, but whose plane was later shot down and the crew taken captive.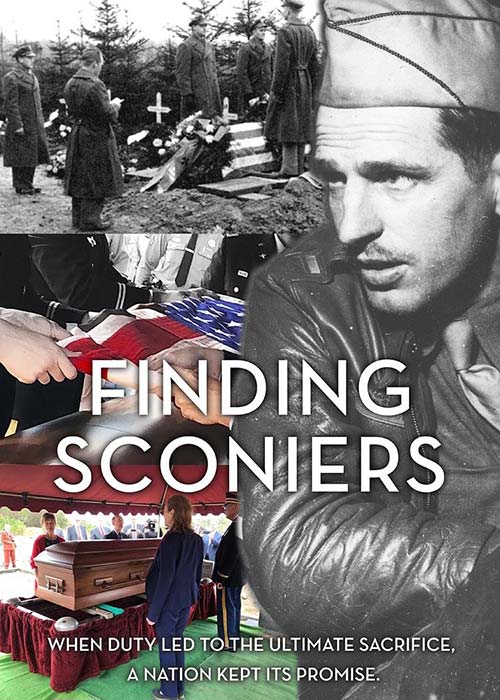 Sconiers mysteriously died while imprisoned in Stalag Luft III, the German prison camp made famous by the movie "The Great Escape." His remains were never found, and his case was closed in 1955, leaving his family convinced he had been shot and thrown in a mass grave. Pamela declares it was either remarkable coincidences or providence that yanked her into the middle of her uncle's unfinished story, a story determined to be told. Thanks to DPAA and an international community of promise keepers, Sconiers' remains were found and his NW Florida community of DeFuniak Springs quite exuberantly welcomed him home in January 2018. He was buried with full military honors next to his mother.
Two young, passionate journalists, Jennifer Holton and Ky Sisson, covered the extraordinary journey to find Sconiers and were so moved by its message and impact regarding America's promise to its service personnel, they committed to create a documentary about it. Submission of the documentary to the annual competition at the WWII International Film Festival in Normandy, France proved a bold, but fitting decision. Each year, the prestigious festival presents awards for   "outstanding feature film," "outstanding short film," and "outstanding documentary." This year's competition was especially keen, for the festival will mark the 75th anniversary of D-Day and the final reunion of the actors from "Band of Brothers." On March 12, Pamela got the news that "Finding Sconiers" won "Outstanding Documentary!"
The award will be presented to Holton and Sisson on June 7 in Normandy. Thereafter, the film will be released. Pamela looks forward to sharing it with the Society. To learn more: www.wwiifoundation.org, click "events" at the top, then click "2019 Band of Brothers Actors Reunion & Normandie-WWII International Film Festival."